August 28
For this is contained in Scripture: "BEHOLD, I LAY IN ZION A CHOICE STONE, A PRECIOUS CORNER stone, AND HE WHO BELIEVES IN HIM WILL NOT BE DISAPPOINTED." - 1 Peter 2:6
In building the Texas capitol, only one type of stone would do—pink marble, quarried from Granite Mountain near Marble Falls, Texas. "Texas Pink" was the choice stone for the building that stands in Austin. There's plenty of other stone in Texas, but it wasn't deemed worthy for the capitol. There's an abundance of material for the foundation and structure of a human life, but there's only one "choice stone"—the Lord Jesus Christ. All else is pebbles or crumbling shale.
Click here to sign up for your free Winning Walk newsletter!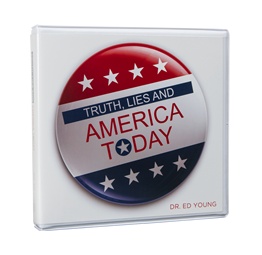 Our Gift to You - Truth, Lies, and America Today CD Series
Truth, Lies, and America Today is a bold and controversial three-message series that lays bare the lies American society has come to accept as truth: lies about morality, the role of the church, the role of government, the sanctity of life, and more. Dr. Ed Young shares the steps all believers can take to reestablish God's truth in their home and community and to rebuild a moral foundation upon which our nation can stand and flourish!