August 3
And I will bless those who bless you, and the one who curses you I will curse. And in you all the families of the earth will be blessed." - Genesis 12:3
When I was a kid reading the Bible I figured I could skip the genealogies. In some chapters, "begats" abound. The Holy Spirit includes these lists to tell us that the hand of God has been upon His covenant people all along. From the time God revealed His "family plan" to Abraham, all the way to Jesus Christ—the top of that family tree—God has been guiding the process. God chose Abraham's family to bless all the families of the earth by being the line through which the world's Messiah would come. The genealogies show the faithfulness of the God of promise.
Click here to sign up for your free Winning Walk newsletter!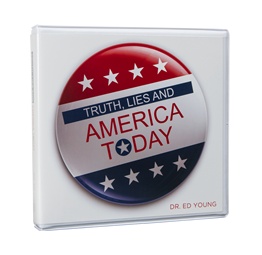 Our Gift to You - Truth, Lies, and America Today CD Series
Truth, Lies, and America Today is a bold and controversial three-message series that lays bare the lies American society has come to accept as truth: lies about morality, the role of the church, the role of government, the sanctity of life, and more. Dr. Ed Young shares the steps all believers can take to reestablish God's truth in their home and community and to rebuild a moral foundation upon which our nation can stand and flourish!