August 9
For His anger is but for a moment, His favor is for a lifetime; Weeping may last for the night, but a shout of joy comes in the morning. - Psalm 30:5
There was evening and there was morning, says Genesis, and so the sequence has been for eons. There is an evening of our lives as well as a day, announced by sparkling mornings. In the dark nights, vision is overwhelmed with sorrow and crisis, but the sunshine of the morning drives away the haunting torments of the night, and there is the shout of joy. God's promise to His covenant people is that morning will always follow night. And the time will come when night no longer drags morning into its dark pit. The great eternal morning will prevail, and the joy-shouting will be the music of the spheres.
Click here to sign up for your free Winning Walk newsletter!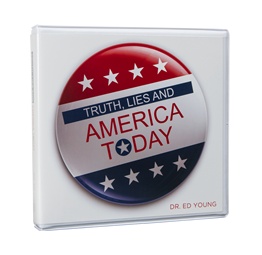 Our Gift to You - Truth, Lies, and America Today CD Series
Truth, Lies, and America Today is a bold and controversial three-message series that lays bare the lies American society has come to accept as truth: lies about morality, the role of the church, the role of government, the sanctity of life, and more. Dr. Ed Young shares the steps all believers can take to reestablish God's truth in their home and community and to rebuild a moral foundation upon which our nation can stand and flourish!