August 9
For His anger is but for a moment, His favor is for a lifetime; Weeping may last for the night, but a shout of joy comes in the morning. - Psalm 30:5
There was evening and there was morning, says Genesis, and so the sequence has been for eons. There is an evening of our lives as well as a day, announced by sparkling mornings. In the dark nights, vision is overwhelmed with sorrow and crisis, but the sunshine of the morning drives away the haunting torments of the night, and there is the shout of joy. God's promise to His covenant people is that morning will always follow night. And the time will come when night no longer drags morning into its dark pit. The great eternal morning will prevail, and the joy-shouting will be the music of the spheres.
Click here to sign up for your free Winning Walk newsletter!
---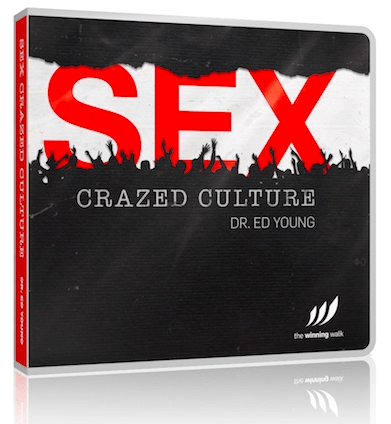 'Sex Crazed Culture' Shares Proven Truth About Sex
Dr. Young speaks the truth in love about important issues regarding marriage and relationships in his CD series 'Sex Crazed Culture.'
 
'Sex Crazed Culture' is our gift to thank you for your generous donation to The Winning Walk, so please give now and request your copy.
 
Thank you for sharing the proven truth of God's Word!