February 13
Who is the man who fears the LORD? He will instruct him in the way he should choose. - Psalm 25:12
A mother cat, kitten on her back, tried crossing New York City's intersection of 42nd Street and Broadway. Storms of traffic filled the crossroads with chaos. The mother cat repeatedly started across, then retreated after a couple of steps. A policeman suddenly stepped into the maelstrom, and made New York City stand still as the cat and her kitten crossed. The animals had no idea that all the authority of that huge metropolis—symbolized in the officer's badge—had been mobilized on their behalf. God's promise to instruct us in the way we should choose means He mobilizes Heaven's authority and resources to help us in life's wild intersections.
Click here to sign up for your free Winning Walk newsletter!
OUR THANK YOU TO YOU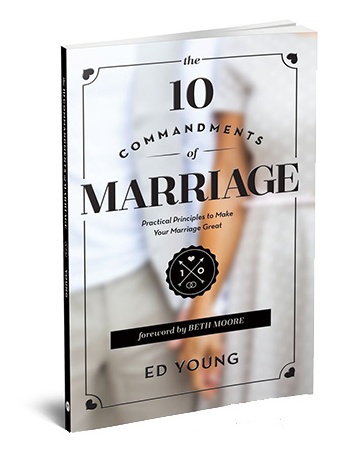 10 Commandments of Marriage: Keep your marriage strong through any struggle!

Marriage is God's idea. He planned it. He designed it. So when the struggles of marriage hit, there's no better place to go than to the Author of marriage Himself!
Be sure to request your copy of The 10 Commandments of Marriage when you give your best gift below to help share the proven truth of God's Word through The Winning Walk!