February 17
Who redeems your life from the pit, Who crowns you with lovingkindness and compassion; Who satisfies your years with good things, So that your youth is renewed like the eagle. - Psalm 103:4-5
A friend of mine has a ranch. He built a beautiful home, and fenced it off from the acreage where the cattle forage. But the cows ignored the large pastures, and finally forced their way into my friend's yard. Once there, however, they became desperate to get out. They found the same brown spots, burrs and prickly cactus in the yard that grew in the pasture. So we try to push our way into "greener pastures," then, we aren't satisfied, begin looking for a way out. But if you center your quest for satisfaction on God, He will fill you up.
Click here to sign up for your free Winning Walk newsletter!
OUR THANK YOU TO YOU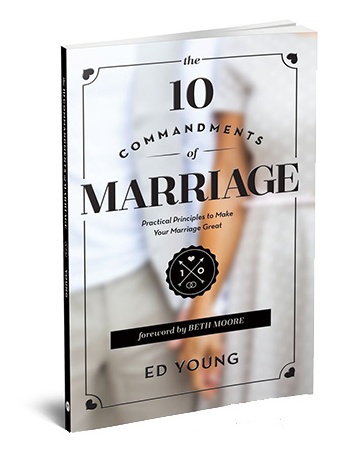 10 Commandments of Marriage: Keep your marriage strong through any struggle!

Marriage is God's idea. He planned it. He designed it. So when the struggles of marriage hit, there's no better place to go than to the Author of marriage Himself!
Be sure to request your copy of The 10 Commandments of Marriage when you give your best gift below to help share the proven truth of God's Word through The Winning Walk!