February 21
Therefore, having been justified by faith, we have peace with God through our Lord Jesus Christ … - Romans 5:1
Justification is an event. The moment you trust Christ for forgiveness your status changes in the Court of Eternity from guilty to innocent. Some think justification is a process. That view results in a life-long struggle to earn one's own justification. There is no peace in that, only dread that one may not have done enough to appease the Judge. God promises that when we are justified we have peace with Him, not because of what we do, but because of what He has done.
Click here to sign up for your free Winning Walk newsletter!
OUR THANK YOU TO YOU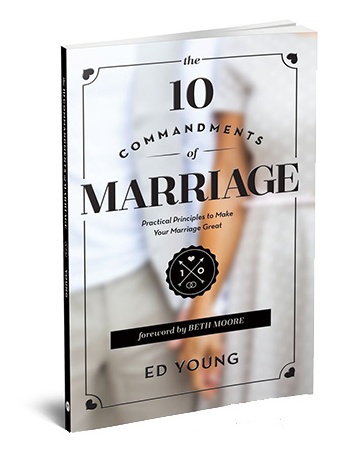 10 Commandments of Marriage: Keep your marriage strong through any struggle!

Marriage is God's idea. He planned it. He designed it. So when the struggles of marriage hit, there's no better place to go than to the Author of marriage Himself!
Be sure to request your copy of The 10 Commandments of Marriage when you give your best gift below to help share the proven truth of God's Word through The Winning Walk!