February 28
But if any of you lacks wisdom, let him ask of God, who gives to all generously and without reproach, and it will be given to him. - James 1:5
God's wisdom comes through alignment of head and heart. I once hired a person because there was a task many felt he could perform, and because I liked him, even though I knew he had personal problems. I prayed for wisdom. My emotions said "Yes," but my mind, "No." I hired him anyway, and he proved to be the wrong person. He was hurt and we suffered. I missed God's wisdom on that matter because head and heart were not aligned. God promises us wisdom when we seek it in His way.
Click here to sign up for your free Winning Walk newsletter!
OUR THANK YOU TO YOU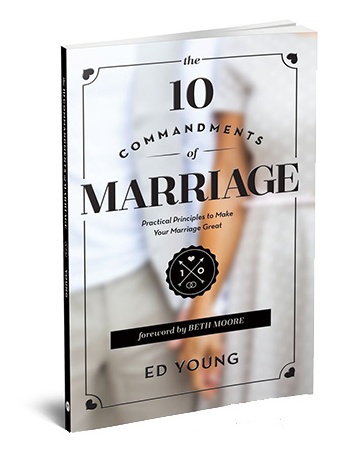 10 Commandments of Marriage: Keep your marriage strong through any struggle!

Marriage is God's idea. He planned it. He designed it. So when the struggles of marriage hit, there's no better place to go than to the Author of marriage Himself!
Be sure to request your copy of The 10 Commandments of Marriage when you give your best gift below to help share the proven truth of God's Word through The Winning Walk!