February 4
Fullness
Jesus said to them, "I am the bread of life; he who comes to Me will not hunger, and he who believes in Me will never thirst. - John 6:35
Contemporary culture is fascinated by the wolf, celebrated as the symbol of the full, uninhibited life. Actually, the wolf is a slave to fear, haunted by the night shadows. A better symbol of fullness would be the domesticated dog. The wolfish nature has been tamed. The pet finds a fullness of life denied the wild wolf. The dog with his master enjoys more freedom than the wolf, who inhabits the anarchy of the forest. Liberty is found when one is "domesticated" under the Master, Jesus. No longer is such an individual compelled by the quest for survival, but he or she lives in the fullness of the Master's supply.
Click here to sign up for your free Winning Walk newsletter!
OUR THANK YOU TO YOU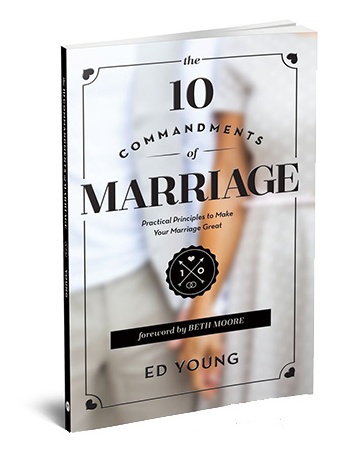 10 Commandments of Marriage: Keep your marriage strong through any struggle!

Marriage is God's idea. He planned it. He designed it. So when the struggles of marriage hit, there's no better place to go than to the Author of marriage Himself!
Be sure to request your copy of The 10 Commandments of Marriage when you give your best gift below to help share the proven truth of God's Word through The Winning Walk!