February 7
Restoration
"I have seen his ways, but I will heal him; I will lead him and restore comfort to him and to his mourners…" - Isaiah 57:18
Old fashioned medicine shows offered panaceas, tonics that would cure all ills. As good as contemporary medicine is, sometimes all it can offer is a temporary treatment. God promises restoration. The Hebrew word refers to a "covenant of peace." God promises weary human beings transformation, resulting in restoration of exhausted souls. The mind is renewed, emotions tamed, and will aligned with that of the Father. This is a cure that lasts.
Click here to sign up for your free Winning Walk newsletter!
OUR THANK YOU TO YOU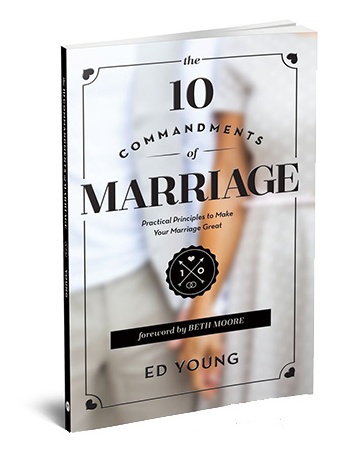 10 Commandments of Marriage: Keep your marriage strong through any struggle!

Marriage is God's idea. He planned it. He designed it. So when the struggles of marriage hit, there's no better place to go than to the Author of marriage Himself!
Be sure to request your copy of The 10 Commandments of Marriage when you give your best gift below to help share the proven truth of God's Word through The Winning Walk!