July 22
How blessed are the people who know the joyful sound! O LORD, they walk in the light of Your countenance.
Psalm 89:15
When I was a schoolboy coming home in the afternoon, my mother would be in the tiny kitchen of our small house. And she would be singing. "In the morning I see His face; in the evening His form I trace; in the darkness His voice in know. I see Jesus everywhere." That joyful sound hasn't left me, and still brings me happiness these decades later. But there's something even better—the joyful sound of God's voice, accompanied by the praises of His people. That will light you up every time.
Click here to sign up for your free Winning Walk newsletter!
OUR THANK YOU TO YOU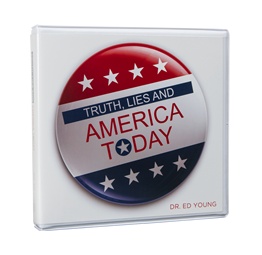 Truth, Lies, and America Today is a bold and controversial three-message series that lays bare the lies American society has come to accept as truth: lies about morality, the role of the church, the role of government, the sanctity of life, and more. Dr. Ed Young shares the steps all believers can take to reestablish God's truth in their home and community and to rebuild a moral foundation upon which our nation can stand and flourish!