July 27
How blessed is he whose help is the God of Jacob, Whose hope is in the LORD his God…
Psalm 146:5
It was one of those jarring phone calls a pastor gets sometime. "My daughter's in jail," the distraught mother said. "I want you to go and talk with her!" I asked her to tell me the story. The daughter was 22 years old, and had been raised in a home with no spiritual background, no concept of Christ. "I've always heard if you train up a child in the way she should go it would turn out alright," the mother said. But the problem is you can't claim a promise unless you've entered God's covenant. Jacob's God becomes your hope only when He is your Lord.
Click here to sign up for your free Winning Walk newsletter!
OUR THANK YOU TO YOU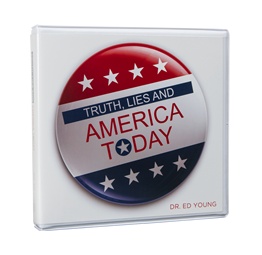 Truth, Lies, and America Today is a bold and controversial three-message series that lays bare the lies American society has come to accept as truth: lies about morality, the role of the church, the role of government, the sanctity of life, and more. Dr. Ed Young shares the steps all believers can take to reestablish God's truth in their home and community and to rebuild a moral foundation upon which our nation can stand and flourish!