June 10
For judgment will be merciless to one who has shown no mercy; mercy triumphs over judgment.
James 2:13
A man told me he had read the Bible, and decided to show mercy to everyone, then he would be certain God would be merciful to him in judgment. But it doesn't work that way. Mercy isn't a savings account. You don't accumulate "credits" that God pays you in eternity. Mercy is a state of being that comes from Christ's indwelling presence within you. A lack of mercy would suggest Christ's character is not being formed in a person, and that he or she doesn't know Him. The mercy you may show others demonstrates Christ's influence on your life.
Click here to sign up for your free Winning Walk newsletter!
OUR THANK YOU TO YOU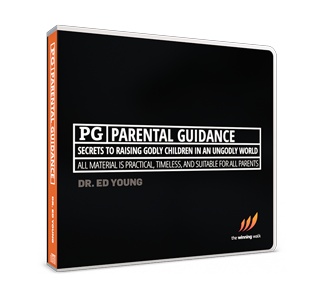 Most anyone can become a parent, but successful parenting eludes so many. Even many Christian families find themselves spiraling out of control as their children fall victim to drug and alcohol abuse, sexual promiscuity, and even suicide.
That's why Dr. Ed Young put together his easy-to-follow 3-message CD series,Parental Guidance. In it, Dr. Young reveals proven truth that every mother, father, and grandparent can immediately embrace in order to build and strengthen their family.