June 12
… the weapons of our warfare are not of the flesh, but divinely powerful for the destruction of fortresses.
2 Corinthians 10:4
Jail inmates dream of freedom. The sudden thump of a wrecking ball knocking down the walls would be happy music to their ears. Multitudes are jailed behind massive walls that aren't physical, but spiritual, emotional and mental. They are locked into addictions and behaviors that limit them as much as the strongest prison bars. The walls of such fortresses can't be knocked down by physical powers. God's covenant people have spiritual weapons through Jesus Christ that no fortress can withstand.
Click here to sign up for your free Winning Walk newsletter!
OUR THANK YOU TO YOU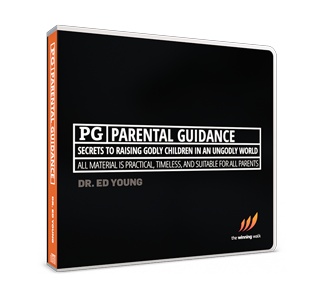 Most anyone can become a parent, but successful parenting eludes so many. Even many Christian families find themselves spiraling out of control as their children fall victim to drug and alcohol abuse, sexual promiscuity, and even suicide.
That's why Dr. Ed Young put together his easy-to-follow 3-message CD series,Parental Guidance. In it, Dr. Young reveals proven truth that every mother, father, and grandparent can immediately embrace in order to build and strengthen their family.