June 13
For the commandment is a lamp and the teaching is light; And reproofs for discipline are the way of life
Proverbs 6:23
Lamps and light are designed for one another. Take the light from the lamp and there's only a cold, dark structure. Take the lamp from the light, and there can be the devastation of uncontained, uncontrolled fire. But put the lamp and light together, and there is illumination. God's commandments constitute the structure for the light. The fire in the lamp is the content of the lamp, and provides its meaning. When Jesus comes He does not destroy the Law, for to do so would be to shatter the lamp. Rather, He comes to provide the fire that gives meaning to the lamp.
Click here to sign up for your free Winning Walk newsletter!
OUR THANK YOU TO YOU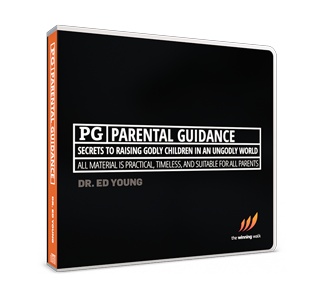 Most anyone can become a parent, but successful parenting eludes so many. Even many Christian families find themselves spiraling out of control as their children fall victim to drug and alcohol abuse, sexual promiscuity, and even suicide.
That's why Dr. Ed Young put together his easy-to-follow 3-message CD series,Parental Guidance. In it, Dr. Young reveals proven truth that every mother, father, and grandparent can immediately embrace in order to build and strengthen their family.