June 18
… the testing of your faith produces endurance.
James 1:3
"Shaken to the roots." That's an expression describing a person going through a severe crisis. But nature teaches that the tree most severely impacted by the storm puts down the deepest roots. Branches may be snapped off, twigs broken and leaves ripped away, but deep roots are undisturbed by the howling gales. In fact, they only get deeper and stronger. Your existence is like the tree trunk, up in the tumult. But is you are in Christ, your life is hidden in its roots, which the storms can't touch.
Click here to sign up for your free Winning Walk newsletter!
OUR THANK YOU TO YOU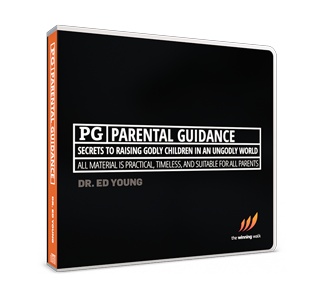 Most anyone can become a parent, but successful parenting eludes so many. Even many Christian families find themselves spiraling out of control as their children fall victim to drug and alcohol abuse, sexual promiscuity, and even suicide.
That's why Dr. Ed Young put together his easy-to-follow 3-message CD series,Parental Guidance. In it, Dr. Young reveals proven truth that every mother, father, and grandparent can immediately embrace in order to build and strengthen their family.