June 22
Do not let kindness and truth leave you; Bind them around your neck, Write them on the tablet of your heart. So you will find favor and good repute in the sight of God and man. - Proverbs 3:3-4
If you have tenderness toward God, you will be tender toward others. Among the greatest blessings a wife can have is a kind husband—and vice versa. But such behavior arises from a heart that has first experienced and interacted with the kindness of God. Truth and kindness must be held in balance. Kind people must be willing to tell the truth, and truth-focused individuals must speak the facts kindly. Such a balance leads to blessing in a home, and in all other life endeavors.
Click here to sign up for your free Winning Walk newsletter!
OUR THANK YOU TO YOU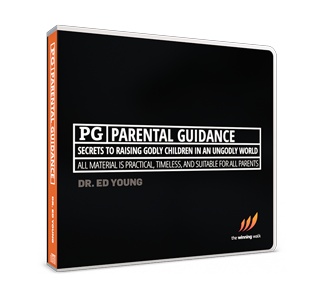 Most anyone can become a parent, but successful parenting eludes so many. Even many Christian families find themselves spiraling out of control as their children fall victim to drug and alcohol abuse, sexual promiscuity, and even suicide.
That's why Dr. Ed Young put together his easy-to-follow 3-message CD series,Parental Guidance. In it, Dr. Young reveals proven truth that every mother, father, and grandparent can immediately embrace in order to build and strengthen their family.