June 25
Therefore, my beloved brethren, be steadfast, immovable, always abounding in the work of the Lord, knowing that your toil is not in vain in the Lord. - 1 Corinthians 15:58
God's can do anything He desires, but has chosen humans to be His co-laborers. It takes God's provision and an individual's "toil" to produce the harvest. Without God, we can do nothing. Without our effort and cooperation, God won't accomplish His aims. This is not because He is weak, but because He is faithful to His covenant. God appointed Adam and Eve to tend the Garden, and the Garden would supply what they needed. This covenant of provision and performance stands. And the guarantee is that whatever we do in and through God will always bear fruit.
Click here to sign up for your free Winning Walk newsletter!
OUR THANK YOU TO YOU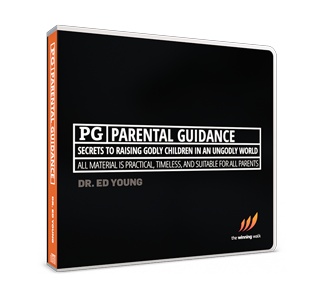 Most anyone can become a parent, but successful parenting eludes so many. Even many Christian families find themselves spiraling out of control as their children fall victim to drug and alcohol abuse, sexual promiscuity, and even suicide.
That's why Dr. Ed Young put together his easy-to-follow 3-message CD series,Parental Guidance. In it, Dr. Young reveals proven truth that every mother, father, and grandparent can immediately embrace in order to build and strengthen their family.