June 27
'You will seek Me and find Me when you search for Me with all your heart.'
Jeremiah 29:13
"Just follow your heart and you can't go wrong." Those offering that advice don't understand that "The heart is more deceitful than all else" (Jeremiah 17:9-10). However, when the focus of the heart is the quest for God, then the heart "leads" in the right direction. God is love, and wants to be found. He doesn't conceal Himself in an attempt to avoid us. Rather, He wants us to desire Him as He desires us. Seeking and searching for Him is looking for His heart. When a person's heart seeks and searches for God's heart, discovery is guaranteed.
Click here to sign up for your free Winning Walk newsletter!
OUR THANK YOU TO YOU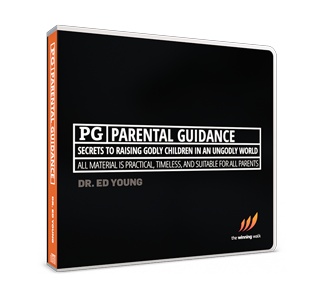 Most anyone can become a parent, but successful parenting eludes so many. Even many Christian families find themselves spiraling out of control as their children fall victim to drug and alcohol abuse, sexual promiscuity, and even suicide.
That's why Dr. Ed Young put together his easy-to-follow 3-message CD series,Parental Guidance. In it, Dr. Young reveals proven truth that every mother, father, and grandparent can immediately embrace in order to build and strengthen their family.