June 27
'You will seek Me and find Me when you search for Me with all your heart.'
Jeremiah 29:13
"Just follow your heart and you can't go wrong." Those offering that advice don't understand that "The heart is more deceitful than all else" (Jeremiah 17:9-10). However, when the focus of the heart is the quest for God, then the heart "leads" in the right direction. God is love, and wants to be found. He doesn't conceal Himself in an attempt to avoid us. Rather, He wants us to desire Him as He desires us. Seeking and searching for Him is looking for His heart. When a person's heart seeks and searches for God's heart, discovery is guaranteed.
Click here to sign up for your free Winning Walk newsletter!
---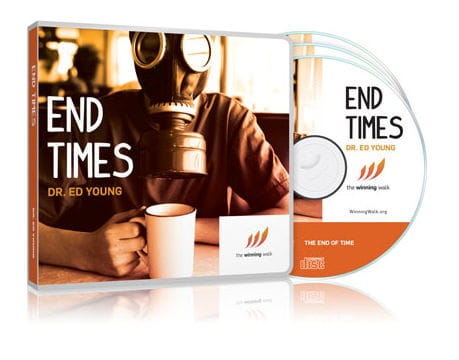 You can have confidence, joy, and peace – even in death!
As believers, we don't need to fear the end of the world. Jesus has conquered death and promised us eternal life with Him!

Dr. Ed Young takes an in-depth look at life, death, the second coming of Christ, the great judgment, and the promise of heaven in his 5-message CD series, End Times.

It's our gift to thank you for your generous donation to The Winning Walk below.

Thank you for your support – and may the End Times series empower you to be confident in your future, as you know the proven truth of God's plan for the end of time.