June 29
I know that everything God does will remain forever… - Ecclesiastes 3:14
Most of us get our names in the newspaper twice—when we are born and when we die. However, there's no obituary for the works of God. The human mind reels at the thought. We are three-dimensional beings who must have boundaries, points of termination. We cannot conceive of infinity. Yet the human spirit, as the work of God, is eternal. To be separated from God by sin is to live on down through the endless spans beyond time without Him. Hell can be no worse than that. But to become His special work through Jesus Christ is to remain forever with Him whose work remains forever.
Click here to sign up for your free Winning Walk newsletter!
OUR THANK YOU TO YOU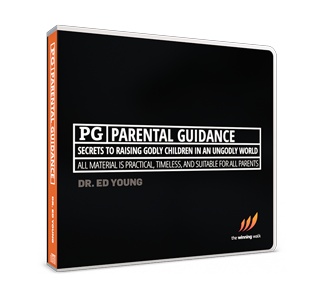 Most anyone can become a parent, but successful parenting eludes so many. Even many Christian families find themselves spiraling out of control as their children fall victim to drug and alcohol abuse, sexual promiscuity, and even suicide.
That's why Dr. Ed Young put together his easy-to-follow 3-message CD series,Parental Guidance. In it, Dr. Young reveals proven truth that every mother, father, and grandparent can immediately embrace in order to build and strengthen their family.