June 9
For in the day of trouble He will conceal me in His tabernacle; in the secret place of His tent He will hide me; He will lift me up on a rock.
Psalm 27:5
Usually we wouldn't think of a tent as being secure. The key is in who is in the tent with you. If the occupant is more powerful than the assaulting enemy, you are secure. God chose to manifest His presence among His covenant people upon the Mercy Seat, atop the Ark of the Covenant. As the Hebrews passed through the wilderness, they housed the Ark in the Tabernacle. The tent's walls were of cloth, but its content was the Almighty God. If you are in Christ's covenant, you dwell in the tent of His present, and you are safe there, no matter where you go.
Click here to sign up for your free Winning Walk newsletter!
OUR THANK YOU TO YOU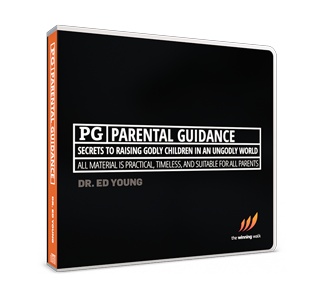 Most anyone can become a parent, but successful parenting eludes so many. Even many Christian families find themselves spiraling out of control as their children fall victim to drug and alcohol abuse, sexual promiscuity, and even suicide.
That's why Dr. Ed Young put together his easy-to-follow 3-message CD series,Parental Guidance. In it, Dr. Young reveals proven truth that every mother, father, and grandparent can immediately embrace in order to build and strengthen their family.