March 1
For the LORD God is a sun and shield… - Psalm 84:11
If you are God's covenant child through Jesus Christ, nothing can get at you that doesn't come through God. I came up with Saturday matinees at the neighborhood movie featuring Gene Autry, Roy Rogers, the Cisco Kid and other cinema heroes. No matter how much danger they faced, I never worried, because they were protected by the script that guaranteed their safety. Run away from Him, and you leave your shield. Walk faithfully under His Lordship, and you can't be taken from the world until He says it's time.
Click here to sign up for your free Winning Walk newsletter!
OUR THANK YOU TO YOU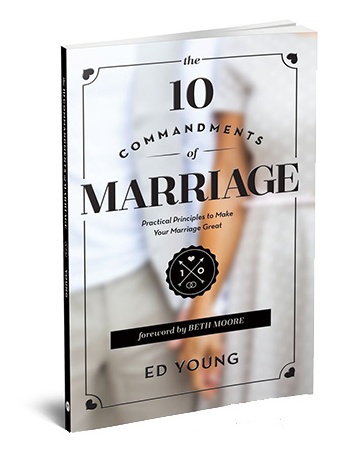 10 Commandments of Marriage: Keep your marriage strong through any struggle!

Marriage is God's idea. He planned it. He designed it. So when the struggles of marriage hit, there's no better place to go than to the Author of marriage Himself!
Be sure to request your copy of The 10 Commandments of Marriage when you give your best gift below to help share the proven truth of God's Word through The Winning Walk!