March 11
Honor the LORD from your wealth And from the first of all your produce; So your barns will be filled with plenty And your vats will overflow with new wine. - Proverbs 3:9-10
God's promise of prosperity is neither a formula nor a magic incantation, but a system. Families, organizations and whole nations who apply God's principles regarding money enjoy full barns and overflowing vats. Systemic prosperity is "in the package" of the Kingdom of God. "When a man becomes a Christian, he becomes industrious, trustworthy and prosperous," said John Wesley.(1) The more such people there are in a nation, the healthier the economy, the freer the society, and the more prosperous the individual citizens
Click here to sign up for your free Winning Walk newsletter!
OUR THANK YOU TO YOU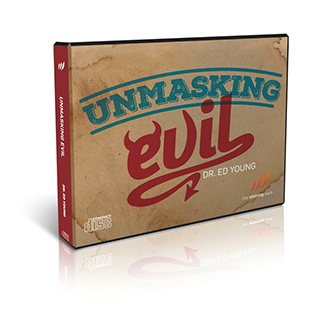 Unmasking Evil: Get Proven Truth About Evil and Suffering

To help you find real answers about suffering and evil, we want to send you Dr. Ed Young's new CD series called Unmasking Evil. It's our gift to thank you for your best gift by our March 31st financial year-end deadline. In this 5-message series, you'll discover why God must allow suffering to continue for a time, how to respond to the evil in our world, and God's ultimate plan to rid his creation of pain and heartache forever.