March 12
Beloved, now we are children of God, and it has not appeared as yet what we will be. We know that when He appears, we will be like Him, because we will see Him just as He is. - 1 John 3:2
A good novelist builds to a climax. The most intriguing fiction is that which hooks us in the beginning with a riddle or a mystery. Writers call this the "contract" with the reader. The inferred promise is that if the reader will continue to the end, the situation described in the opening lines will be resolved or answered. The lead paragraph of our lives is but the beginning of the story, and God is the Author. The climax is Christ's image manifest in and through us. And, like a good book, the elements mount until it all comes into focus with a satisfying ending.
Click here to sign up for your free Winning Walk newsletter!
OUR THANK YOU TO YOU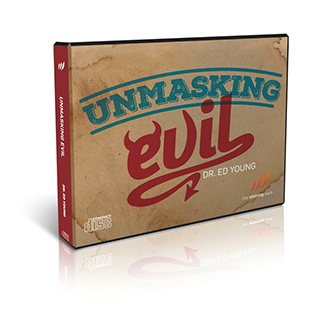 Unmasking Evil: Get Proven Truth About Evil and Suffering

To help you find real answers about suffering and evil, we want to send you Dr. Ed Young's new CD series called Unmasking Evil. It's our gift to thank you for your best gift by our March 31st financial year-end deadline. In this 5-message series, you'll discover why God must allow suffering to continue for a time, how to respond to the evil in our world, and God's ultimate plan to rid his creation of pain and heartache forever.