March 13
But remember that the temptations that come into your life are no different from what others experience. And God is faithful. He will keep the temptation from becoming so strong that you can't stand up against it. When you are tempted, he will show you a way out so that you will not give in to it. - 1 Corinthians 10:13
If the person in the adjoining work station dropped a dollar bill, or perhaps even a fiver, you probably wouldn't be tempted to keep it. But what if your threshold was a thousand-dollars dropped under her desk? God knows your limits. If you are in covenant with Him, He doesn't interfere with your freedom, but curbs the devil's ability to tempt you to that which you can handle. In addition, as His covenant child, you have the promise of a way out of that tightening passage of temptation. His power and promise sustain you when the enticements slither through your life.
Click here to sign up for your free Winning Walk newsletter!
OUR THANK YOU TO YOU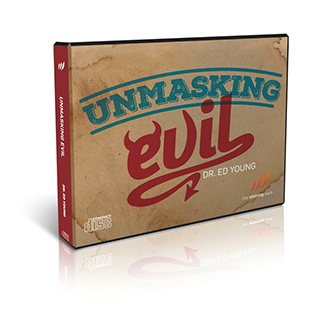 Unmasking Evil: Get Proven Truth About Evil and Suffering

To help you find real answers about suffering and evil, we want to send you Dr. Ed Young's new CD series called Unmasking Evil. It's our gift to thank you for your best gift by our March 31st financial year-end deadline. In this 5-message series, you'll discover why God must allow suffering to continue for a time, how to respond to the evil in our world, and God's ultimate plan to rid his creation of pain and heartache forever.