March 15
A faithful man will abound with blessings… - Proverbs 28:20
Integrity leads to abundance. Faithful men and women are trustworthy. I once interviewed two Houston's most prosperous businessmen. Both are committed to Christ and the advance of His Kingdom through their enterprises. I noted that some believe one must turn the eye from ethical violations in the workplace. Both these business giants thundered back, "No!" Strong values guided their ascent in the marketplace. They understood the link between integrity and abundance. The two men had applied biblical principles in the commercial world, and reaped the promise of God.
Click here to sign up for your free Winning Walk newsletter!
OUR THANK YOU TO YOU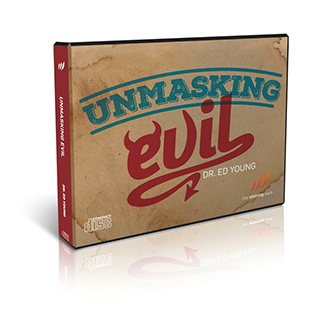 Unmasking Evil: Get Proven Truth About Evil and Suffering

To help you find real answers about suffering and evil, we want to send you Dr. Ed Young's new CD series called Unmasking Evil. It's our gift to thank you for your best gift by our March 31st financial year-end deadline. In this 5-message series, you'll discover why God must allow suffering to continue for a time, how to respond to the evil in our world, and God's ultimate plan to rid his creation of pain and heartache forever.