March 17
For God has not given us a spirit of timidity, but of power and love and discipline. - 2 Timothy 1:7
When the Church is timid, society loses its prophetic voice. Consider, for example, the tragedy of a sex-saturated culture. Disease, divorce and death run rampant when sexual behavior is unrestrained. Despite the fact that sex is depicted, discussed and deliberated non-stop in popular media, many churches are silent. God invented sexuality, and meant it to be a blessing. He has promised His people power, love and discipline, not timidity. Jesus' followers shouldn't shy away from any topic because the need for truth is vital.
Click here to sign up for your free Winning Walk newsletter!
OUR THANK YOU TO YOU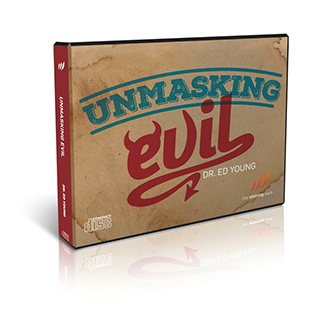 Unmasking Evil: Get Proven Truth About Evil and Suffering

To help you find real answers about suffering and evil, we want to send you Dr. Ed Young's new CD series called Unmasking Evil. It's our gift to thank you for your best gift by our March 31st financial year-end deadline. In this 5-message series, you'll discover why God must allow suffering to continue for a time, how to respond to the evil in our world, and God's ultimate plan to rid his creation of pain and heartache forever.