March 20
Train up a child in the way he should go, Even when he is old he will not depart from it. - Proverbs 22:6
There are two directions in which a child should go—the mega and the micro. The mega-direction is towards God and His ways, and the micro is the "bent" of the child. Every parent should be pointing the child to God, and every mom and dad should be observing the child to nurture personality, talents and gifts. God's promise is that if you lay His truth into the foundation of the child's life, then encourage the development of the child as God has made him or her, you'll produce a solid, consistent, unwavering, fulfilled adult.
Click here to sign up for your free Winning Walk newsletter!
OUR THANK YOU TO YOU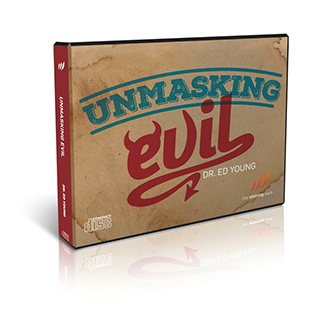 Unmasking Evil: Get Proven Truth About Evil and Suffering

To help you find real answers about suffering and evil, we want to send you Dr. Ed Young's new CD series called Unmasking Evil. It's our gift to thank you for your best gift by our March 31st financial year-end deadline. In this 5-message series, you'll discover why God must allow suffering to continue for a time, how to respond to the evil in our world, and God's ultimate plan to rid his creation of pain and heartache forever.