March 26
Happy indeed are those whose God is the LORD. - Psalm 144:15
Relationships are at the core of happiness. An unhealthy codependency, say the psychologists, is one in which a person's happiness is completely dependent on another's acceptance. For those justified by the grace of Jesus Christ, life's most important relationship is set in order. Jesus reconciles us to the Father. Grace means acceptance that doesn't turn nor fade. To be "accepted in the beloved" (Ephesians 1:6 KJV) is to be in eternal relationship with the One Who matters most. Happy indeed are those whose God is the Lord!
Click here to sign up for your free Winning Walk newsletter!
OUR THANK YOU TO YOU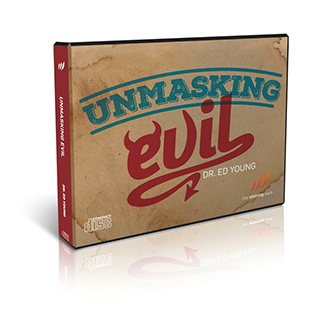 Unmasking Evil: Get Proven Truth About Evil and Suffering

To help you find real answers about suffering and evil, we want to send you Dr. Ed Young's new CD series called Unmasking Evil. It's our gift to thank you for your best gift by our March 31st financial year-end deadline. In this 5-message series, you'll discover why God must allow suffering to continue for a time, how to respond to the evil in our world, and God's ultimate plan to rid his creation of pain and heartache forever.