March 27
I know that everything God does will remain forever; there is nothing to add to it and there is nothing to take from it, for God has so worked that men should fear Him. - Ecclesiastes 3:14
Albert Speer, Hitler's architect, wrote of the Nazi tyrant's passion for monumental buildings that would exalt him. Speer said Hitler wanted structures built by the theory of "ruin value." Hitler wanted Speer to consider what the monuments would like in a thousand years, and design them to maintain their grandeur. There is no "ruin value" to be considered in God's works. What He does in a human life is "renewed day by day" (2 Corinthians 4:16). Rather than deterioration, there is development until the Great Day of the Lord, when all in Him reaches its telos, purpose and completeness to which nothing can be added.
Click here to sign up for your free Winning Walk newsletter!
OUR THANK YOU TO YOU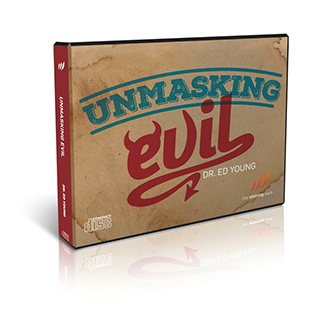 Unmasking Evil: Get Proven Truth About Evil and Suffering

To help you find real answers about suffering and evil, we want to send you Dr. Ed Young's new CD series called Unmasking Evil. It's our gift to thank you for your best gift by our March 31st financial year-end deadline. In this 5-message series, you'll discover why God must allow suffering to continue for a time, how to respond to the evil in our world, and God's ultimate plan to rid his creation of pain and heartache forever.