March 29
"He who overcomes, I will grant to him to sit down with Me on My throne, as I also overcame and sat down with My Father on His throne." - Revelation 3:21
"Old iron bedstead religion" is firm on each end, but sags in the middle. A person receives Christ as Savior, and is exuberant at the launch of his walk in the Lord. Another is approaching earthly life's end, confident and firm in the assurance of Heaven. But there's a middle stage in the Christian life, between the exuberance of the New Birth and the quiet assurance of eternal security. The overcomers are those who experience victory in the middle, when the initial exuberance is years in the past and the final lap decades into the future. Overcomers are firm in the middle.
Click here to sign up for your free Winning Walk newsletter!
OUR THANK YOU TO YOU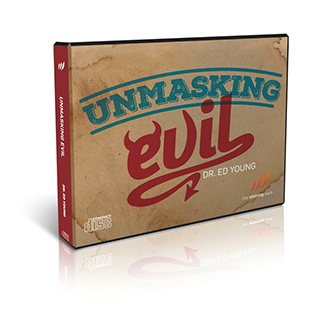 Unmasking Evil: Get Proven Truth About Evil and Suffering

To help you find real answers about suffering and evil, we want to send you Dr. Ed Young's new CD series called Unmasking Evil. It's our gift to thank you for your best gift by our March 31st financial year-end deadline. In this 5-message series, you'll discover why God must allow suffering to continue for a time, how to respond to the evil in our world, and God's ultimate plan to rid his creation of pain and heartache forever.