March 30
For the eyes of the Lord are over the righteous, and his ears are open unto their prayers: but the face of the Lord is against them that do evil. - 1 Peter 3:12 KJV
Who can pray? God listens only to the righteous. A person can communicate only within a realm where he or she exists. The "righteous" are those whose life is in Christ. To receive Christ's life as one's own make a person alive in the Kingdom of God, where he and she is able to communicate. Until then, there is only one prayer: "Lord, I believe… save me." This prayer, offered by a person outside Christ, is kicking at the womb, signaling the desire to be born. God hears that initial prayer, and all others of the person born in Christ, and robed in His righteousness.
Click here to sign up for your free Winning Walk newsletter!
OUR THANK YOU TO YOU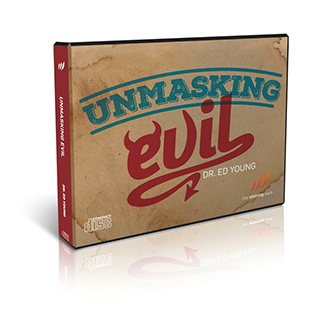 Unmasking Evil: Get Proven Truth About Evil and Suffering

To help you find real answers about suffering and evil, we want to send you Dr. Ed Young's new CD series called Unmasking Evil. It's our gift to thank you for your best gift by our March 31st financial year-end deadline. In this 5-message series, you'll discover why God must allow suffering to continue for a time, how to respond to the evil in our world, and God's ultimate plan to rid his creation of pain and heartache forever.