March 31
Humble yourselves in the presence of the Lord, and He will exalt you. - James 4:10
From the world's perspective, Christ brings the "upside down" Kingdom. His realm is one in which the meek conquer, the child gets what the scholar misses, the foolish confound the wise, and the humble are lifted up. The crippled man at Pool Bethesda has waited 38 years for a lift into the water. Jesus tells him to forget the water, do what He asks, and the man will rise up. The world's way is to find the crutches that will hold us up until we get to the waters of success. In the upside down Kingdom, we humble ourselves before the Master and find ourselves exalted.
Click here to sign up for your free Winning Walk newsletter!
OUR THANK YOU TO YOU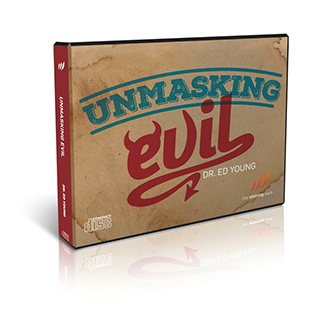 Unmasking Evil: Get Proven Truth About Evil and Suffering

To help you find real answers about suffering and evil, we want to send you Dr. Ed Young's new CD series called Unmasking Evil. It's our gift to thank you for your best gift by our March 31st financial year-end deadline. In this 5-message series, you'll discover why God must allow suffering to continue for a time, how to respond to the evil in our world, and God's ultimate plan to rid his creation of pain and heartache forever.