March 7
"The eternal God is a dwelling place, And underneath are the everlasting arms; And He drove out the enemy from before you, And said, 'Destroy!'" - Deuteronomy 33:27
I was a kid trying to balance macho and anxiety that day as my dad taught me to swim in the muddy creek. I stepped in, stiff as a pine log. "Relax, son," my dad said. "I'll put my arms under you, and when you begin to sink, I'll be right there." I started sinking, but felt his sturdy arms holding me up. Everything changed knowing his arms were there. I trusted, relaxed, and luxuriated in the security of the arms holding me up. Remember when you "swim" life's deep holes and muddy waters that your Father's arms are just below the surface.
Click here to sign up for your free Winning Walk newsletter!
OUR THANK YOU TO YOU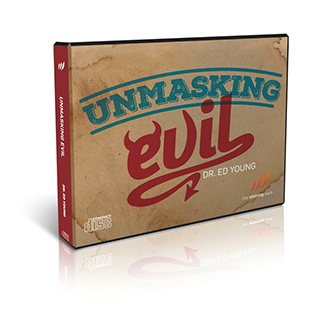 Unmasking Evil: Get Proven Truth About Evil and Suffering

To help you find real answers about suffering and evil, we want to send you Dr. Ed Young's new CD series called Unmasking Evil. It's our gift to thank you for your best gift by our March 31st financial year-end deadline. In this 5-message series, you'll discover why God must allow suffering to continue for a time, how to respond to the evil in our world, and God's ultimate plan to rid his creation of pain and heartache forever.