March 8
I can do all things through Christ which strengtheneth me. - Philippians 4:13
Paul was an old veteran as he remembered his rugged life. Shipwrecked, stoned, snakebitten, beaten, kicked out of towns and cities, left for dead—Paul had experienced it all in his service for Christ. But there was something else he had known, something that transmuted the hard lead of the pain into the pure gold of joy. Paul had learned the richness of the promise of God that he could do and endure anything through Christ's strength. He would never have known that without the agonies he went through. At the end of his earthly life, he concludes that the benefit of God's promise far outweighs the cost.
Click here to sign up for your free Winning Walk newsletter!
OUR THANK YOU TO YOU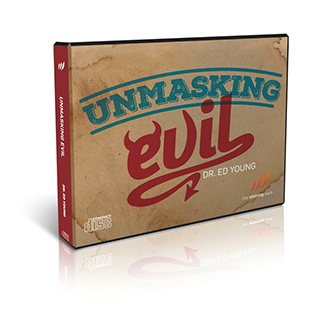 Unmasking Evil: Get Proven Truth About Evil and Suffering

To help you find real answers about suffering and evil, we want to send you Dr. Ed Young's new CD series called Unmasking Evil. It's our gift to thank you for your best gift by our March 31st financial year-end deadline. In this 5-message series, you'll discover why God must allow suffering to continue for a time, how to respond to the evil in our world, and God's ultimate plan to rid his creation of pain and heartache forever.