May 1
"Ask, and it will be given to you; seek, and you will find; knock, and it will be opened to you. For everyone who asks receives, and he who seeks finds, and to him who knocks it will be opened." - Matthew 7:7-8
Jesus' followers walk in expectancy. Jesus has given His people the key to the chest of treasures of God's promises. Ask, seek, knock are its three prongs. He authorizes us to expect a response lining up with God's perfect will for us. A simple request becomes earnest seeking that becomes passionate knocking. People in Christ's covenant, therefore, walk in the glorious expectancy that "behind the door" is the promise that is precise to the need.
Click here to sign up for your free Winning Walk newsletter!
OUR THANK YOU TO YOU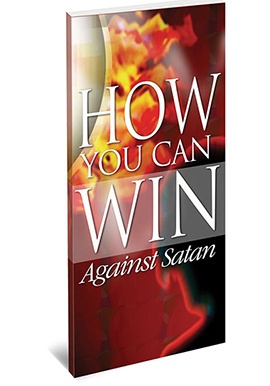 Defend Yourself Against Satan's Attacks!
Satan uses everything in his arsenal to keep you from fulfilling God's plan and purpose for your life. So how can you be on the winning side in the ongoing war against evil? And how can
you
win the specific battles you face in your own life? Dr. Ed Young answers these questions in his booklet,
How You Can Win Against Satan
. It's our gift to thank you for your donation today.
Find out more
.