May 11
Surely goodness and lovingkindness will follow me all the days of my life, and I will dwell in the house of the LORD forever.
Psalm 23:6
"Where do you live?" the young initiate into a secret Nazi order was asked. "Stuttgart," he replied. "Wrong!" "Germany!" "Wrong!" "Sir I don't know the answer," the bewildered youth said. "Tell people you live in Hitler!" the officer said. But as a war prisoner in England, the German became a Christian. "I live in Christ," he told people. If God is the world in which you live now, when death comes, you continue to live in eternity where you dwelt in the earth. And while here, if you live in God, no matter where you go, you never leave your dwelling place.
Click here to sign up for your free Winning Walk newsletter!
---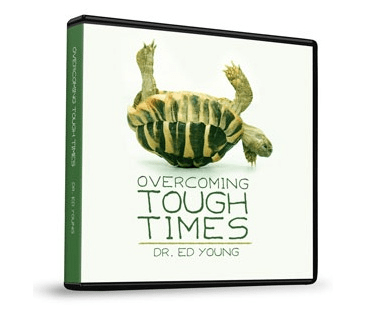 Endure Suffering with Unwavering Faith
Dr. Ed Young looks to the book of Job in his CD series, Overcoming Tough Times, and finds answers to the question we all ask in the face of suffering: "Why is this happening to me?" Dr. Young helps you answer this question through the five messages in this series, including:
"The Purpose of Suffering"
"How NOT to Comfort"
"The Great Question"
"The Great Affirmation"
"The Source of Wisdom"
Overcoming Tough Times is our gift to thank you for your donation to The Winning Walk, so please give generously now. And may you be encouraged to face your own suffering with unwavering faith.