May 3
… it is God who is at work in you, both to will and to work for His good pleasure.
Philippians 2:13
The Holy Spirit told Paul and Barnabas to move out, but He didn't provide an itinerary. They chose to go to Cyprus because it was a logical place to start. It was Barnabas' hometown; some of the people who launched the Antioch church were there, providing a base of contacts. They went with confidence God was in their choice. They lived the Proverbs 3:5-6 principle, trusting Him with all their heart, leaning not on their own understanding, and acknowledging Him in all their ways. Then they made the most "natural" choice, only to discover it was the "supernatural" direction.
Click here to sign up for your free Winning Walk newsletter!
OUR THANK YOU TO YOU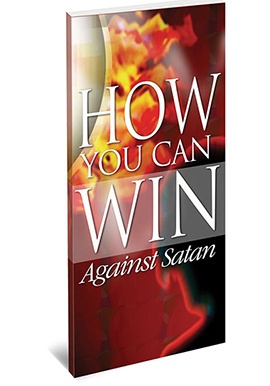 Defend Yourself Against Satan's Attacks!
Satan uses everything in his arsenal to keep you from fulfilling God's plan and purpose for your life. So how can you be on the winning side in the ongoing war against evil? And how can
you
win the specific battles you face in your own life? Dr. Ed Young answers these questions in his booklet,
How You Can Win Against Satan
. It's our gift to thank you for your donation today.
Find out more
.