May 4
He gives strength to the weary, and to him who lacks might He increases power. Though youths grow weary and tired, and vigorous young men stumble badly, yet those who wait for the LORD Will gain new strength; they will mount up with wings like eagles, they will run and not get tired, they will walk and not become weary. - Isaiah 40:29-31
Sometimes we experience soaring, excitement and hum-drum—all in one day! We're up there with the eagles, then running with the sprinters, but later we fade to a wearied lope. What happens to the body need not occur in the soul, but what happens in the soul can energize the body. "Waiting on the Lord" is assuring His wings are under us before we leap into the sky. Running is dashing into the day with the anticipation of God's faithfulness for all our challenges. If we wait on Him, soar on Him, run in Him, we will walk home at the end of the day energized for the next.
Click here to sign up for your free Winning Walk newsletter!
OUR THANK YOU TO YOU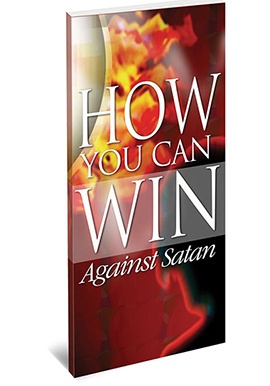 Defend Yourself Against Satan's Attacks!
Satan uses everything in his arsenal to keep you from fulfilling God's plan and purpose for your life. So how can you be on the winning side in the ongoing war against evil? And how can
you
win the specific battles you face in your own life? Dr. Ed Young answers these questions in his booklet,
How You Can Win Against Satan
. It's our gift to thank you for your donation today.
Find out more
.