May 7
He makes me lie down in green pastures; He leads me beside quiet waters.
Psalm 23:2
When I was little I begged dad to let me mow and hoe, but he said I was too small. Then I grew. I mowed, and decided hoeing was better. After hoeing, bagging groceries at our country store seemed preferable. Finally I reached a disappointing conclusion—there "ain't no" green grass! God's green pastures span the heart yielded to Him. Paul said he was content anywhere (Philippians 4:11). If you're looking for green pastures in circumstances and places, you'll find them browning over when you get there. Let God lead you to the green pastures of the heart, and you will find lushness no matter where you are.
Click here to sign up for your free Winning Walk newsletter!
OUR THANK YOU TO YOU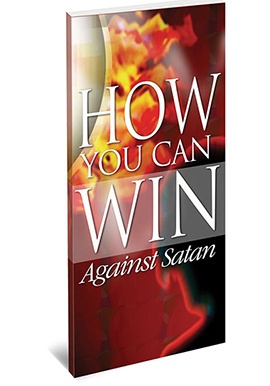 Defend Yourself Against Satan's Attacks!
Satan uses everything in his arsenal to keep you from fulfilling God's plan and purpose for your life. So how can you be on the winning side in the ongoing war against evil? And how can
you
win the specific battles you face in your own life? Dr. Ed Young answers these questions in his booklet,
How You Can Win Against Satan
. It's our gift to thank you for your donation today.
Find out more
.