May 8
He restores my soul; He guides me in the paths of righteousness For His name's sake.
Psalm 23:3
When Tolstoy tired, he would plow barefooted, and the feel of dirt on his feet was therapeutic. In nature, there's a link between "earthy things" like green pastures, still waters and a restored soul. The natural mirrors spiritual truth. God's green pastures silence the cacophony of Babylon. His still waters outsparkle the world's muddy gutter streams. In Him, the mind is free to roam the broad pastures of His truth, the emotions soothed by the rippleless waters, and the will refocused on His paths of righteousness. Nature beckons us to God, not to itself.
Click here to sign up for your free Winning Walk newsletter!
---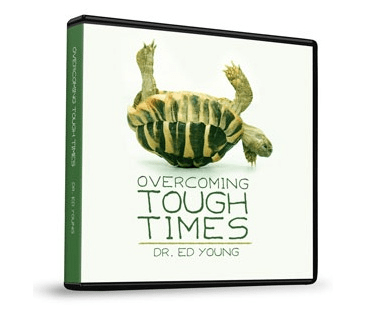 Endure Suffering with Unwavering Faith
Dr. Ed Young looks to the book of Job in his CD series, Overcoming Tough Times, and finds answers to the question we all ask in the face of suffering: "Why is this happening to me?" Dr. Young helps you answer this question through the five messages in this series, including:
"The Purpose of Suffering"
"How NOT to Comfort"
"The Great Question"
"The Great Affirmation"
"The Source of Wisdom"
Overcoming Tough Times is our gift to thank you for your donation to The Winning Walk, so please give generously now. And may you be encouraged to face your own suffering with unwavering faith.