May 9
Even though I walk through the valley of the shadow of death, I fear no evil, for You are with me; Your rod and Your staff, they comfort me.
Psalm 23:4
I have attended university graduation ceremonies that included honoring a distinguished former student. When the person's named was called, a prominent member of the board or administration would escort the honoree to the stage. If you are in covenant with God through Jesus Christ, when your name is sounded at your "graduation," the Son of God Himself will escort you across the zone between the material and spiritual worlds. He not only promised to go and prepare a place for us, but to come again, and escort us home.
Click here to sign up for your free Winning Walk newsletter!
OUR THANK YOU TO YOU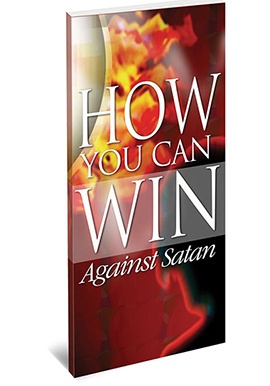 Defend Yourself Against Satan's Attacks!
Satan uses everything in his arsenal to keep you from fulfilling God's plan and purpose for your life. So how can you be on the winning side in the ongoing war against evil? And how can
you
win the specific battles you face in your own life? Dr. Ed Young answers these questions in his booklet,
How You Can Win Against Satan
. It's our gift to thank you for your donation today.
Find out more
.