October 25
"The steadfast of mind You will keep in perfect peace, Because he trusts in You."
Isaiah 26:3
Some types of anchors are designed with sturdy hooks to dig into a sea bottom, or latch on to a big rock. They halt a boat's drag, caused by wind and waves. The soul needs to be anchored. Paul wrote that we are "tossed" about by winds and waves of differing beliefs (Ephesians 4:14). James describes the doubt that sometimes causes us to be driven on the surf of unbelief, and carried along with whatever wind may be blowing (James 1:6). But faith in God anchors the soul, stops the drift and drag, enabling us to rest, even in stormy seas.
Click here to sign up for your free Winning Walk newsletter!
---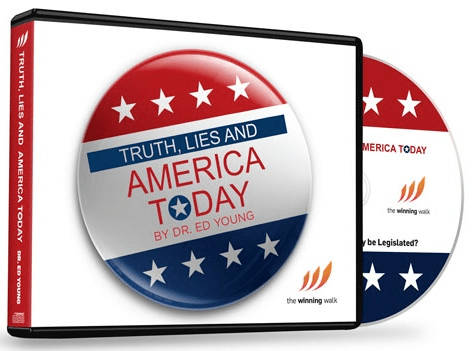 We've been told lies as a society, and many of us – even believers – have come to accept them as truth.
 
Dr. Ed Young exposes many of these lies in his 3-message CD series 'Truth, Lies, and America Today.'

You'll hear about steps you can take to:
       •Reestablish God's truth in your home and community
       •Rebuild our nation's moral foundation
       •Restore hope for future generations  

'Truth, Lies, and America Today' is our gift to thank you for your first monthly gift as a Winning Walk Pacesetter.
 
The faithful support of Pacesetters is crucial for helping proclaim proven truth on radio, television, and the internet – so please prayerfully consider becoming a Pacesetter today.
 
When you do, we'll send you 'Truth, Lies, and America Today' to help stand against the lies of our culture with the proven truth of God's Word.
 
We're so grateful for your partnership!