September 30
For God has not given us a spirit of timidity, but of power and love and discipline. - >2 Timothy 1:7
The common assumption is that leaders are extroverted dynamos who rush through like a tornado. The Bible gives a different picture. Timothy seems to have been an introvert, yet Paul counted on him many times to carry out vital leadership tasks. Leadership is qualitative—wisdom, knowledge, faith, courage. The personality package will vary, introverted as well as extroverted. God will give boldness even to His shy covenant people. He will endow the seeming milk-toast personality with surprising authority, the apparently cold with burning love and the butterfly-type with amazing discipline. 
Click here to sign up for your free Winning Walk newsletter!
---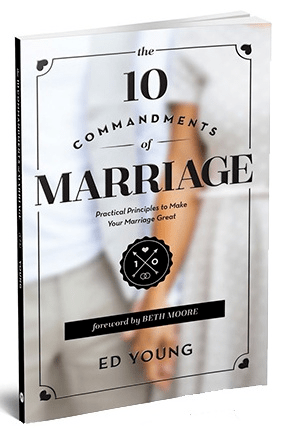 Have a healthy, happy, passionate and fulfilling marriage!
Dr. Young takes a practical, relevant, humorous, and convicting look at marriage in his book, The 10 Commandments of Marriage.
Request your copy of The 10 Commandments of Marriage when you give to share the proven truth of God's Word.
 
May it help you grow your marriage into one that's healthy, happy, passionate and fulfilling!