September 4
Abraham called the name of that place The LORD Will Provide, as it is said to this day, "In the mount of the LORD it will be provided." - Genesis 22:14
It was just as Abraham was about to plunge the sacrificial knife into Isaac's heart that he heard the ram bleating in the bush. Why does God seem to wait until the last minute to bring our provision? The reality is we must be empty before we will receive His fullness. It wasn't Isaac that had to die that day, but Abraham—to his own possessions, plans, prospects and perspectives. Most of have to go to the extreme to get to that point; hence, God's seeming "last minute" provision. But when we receive the fullness of His provision, all we've given up seems shabby.
Click here to sign up for your free Winning Walk newsletter!
OUR THANK YOU TO YOU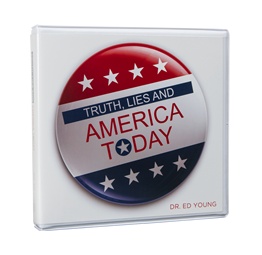 Our Gift to You - Truth, Lies, and America Today CD Series
Truth, Lies, and America Today is a bold and controversial three-message series that lays bare the lies American society has come to accept as truth: lies about morality, the role of the church, the role of government, the sanctity of life, and more. Dr. Ed Young shares the steps all believers can take to reestablish God's truth in their home and community and to rebuild a moral foundation upon which our nation can stand and flourish!