September 6
… you shall not worship any other god, for the LORD, whose name is Jealous, is a jealous God …
Exodus 34:14
Covetousness and envy are wrong, but appropriate jealousy is a dimension of passionate love. To be jealous of a business rival or of someone considered more attractive is actually to covet, and therefore a violation of God's commandment. But if a third party intervenes in a marriage, the offended individual will be jealous, if love is present. Jealousy allows for no rivals in intimate relationships. This is why God is jealous when His people embrace idolatry. Be grateful He is jealous for you because it's a sign of the intensity of His love for you.
Click here to sign up for your free Winning Walk newsletter!
OUR THANK YOU TO YOU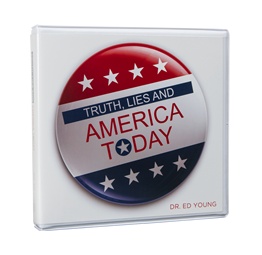 Our Gift to You - Truth, Lies, and America Today CD Series
Truth, Lies, and America Today is a bold and controversial three-message series that lays bare the lies American society has come to accept as truth: lies about morality, the role of the church, the role of government, the sanctity of life, and more. Dr. Ed Young shares the steps all believers can take to reestablish God's truth in their home and community and to rebuild a moral foundation upon which our nation can stand and flourish!