September 7
… this is His name by which He will be called, 'The LORD our righteousness.'
Jeremiah 23:6
To be righteous is to align with God's holy character in every facet of one's being. This is the requirement for being in relationship with God in this world and for gaining entry into Heaven. Awhile back, billionaire Warren Buffet transferred a huge chunk of his wealth to a charity started by billionaire Bill Gates. But in God's economy, He transfers the immeasurable wealth of His righteousness to your "account" through Jesus Christ. Before Christ, you and I kept coming up short of God's glory—His holiness. Now the treasure of His holiness is ours.
Click here to sign up for your free Winning Walk newsletter!
OUR THANK YOU TO YOU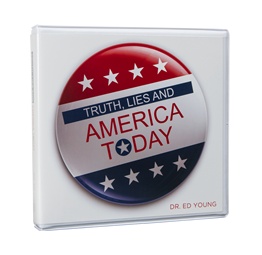 Our Gift to You - Truth, Lies, and America Today CD Series
Truth, Lies, and America Today is a bold and controversial three-message series that lays bare the lies American society has come to accept as truth: lies about morality, the role of the church, the role of government, the sanctity of life, and more. Dr. Ed Young shares the steps all believers can take to reestablish God's truth in their home and community and to rebuild a moral foundation upon which our nation can stand and flourish!