Active Word - Aug. 25

August 25
Law-abiding citizens
"Is it lawful for us to pay taxes to Caesar or not?" Luke 20:22 (NKJV)
Towards the end of Christ's earthly ministry, the religious authorities were obsessed with convicting and killing Him. The trouble was that nobody could accuse Him of any crimes. So they tried to entrap Him.
In public, with many watching and listening, they asked Jesus whether it was wrong to pay taxes to the ruling Roman government. Now, this was a subtle snare, because there was a large group of Jewish people called "Zealots" who were opposed to the Romans. They believed it was God's will for them to rebel against their authority.
The religious rulers assumed Jesus wouldn't want to offend the Zealots and would shy away from affirming that they should pay these taxes. And when He did, they would be ready to accuse Him of breaking Roman law. Watch how Jesus responds:
And He said to them, "Render unto Caesar the things that are Caesar's, and to God the things that are God's." Luke 20:25 (NKJV)
By telling them to "render to Caesar the things that are Caesar's," Jesus affirmed the need to obey the Roman law that Caesar had established. In other words, He was saying they shouldn't break the civil law, even if it came from someone who wasn't overtly connected to God.
Among many other things, Jesus was a law-abiding citizen. As long as it did not directly contradict what God had called Him to do, He obeyed the earthly government over Him as a citizen.
We can't overlook this fact because for whatever reason, there are those in certain circles who preach that believers should stop paying taxes and oppose their local and national governments at every turn. That's not the example Jesus set for us. He went out of His way to honor the laws of the land.
If we truly want to be like Christ, we're going to have a healthy respect for the authorities appointed over us.
"Submit yourselves to every ordinance of man…. For this is the will of God." 1 Peter 2:13, 15 (NKJV)
Think About It…
What does this passage reveal to me about God?
What does this passage reveal to me about myself?
Based on this, what changes do I need to make?
What is my prayer for today?
SPECIAL OFFER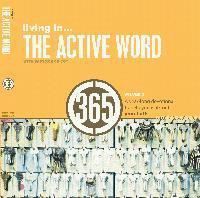 God's mercy is new every day. That's because it's needed
daily
. So to help you walk through a fresh new day, the Active Word has put together this second volume of the 365 Devotional. Our hope in creating this series of devotionals, is to help you connect with God's Word 365 days a year. And the best thing is, you can start any day of the year. Stay in step with God's Word, His will, and learn to live out your
faith
, daily.
Recently on Active Word with Pastor Bob Coy
Follow us on Facebook
Get Active Word with Pastor Bob Coy devotionals directly to your News Feed.
Have something to say about this article? Leave your comment via Facebook below!
advertise with us
Example: "Gen 1:1" "John 3" "Moses" "trust"
Advanced Search
Listen to Your Favorite Pastors