Active Word - June 10

May 10
A real return
"But the LORD is in His holy temple..." Habakkuk 2:20 (NKJV)
Have you ever felt like you were investing in a worthless cause? Maybe it was a relationship where the other person just wasn't into it the same way you were, money you sunk into a project that never got past the planning stage, or countless hours learning a skill you never used. We all know that feeling of putting a lot into something and getting little or nothing out of it.
But now let's raise the stakes. This time it's not a relationship with another person, it's not finances, nor is it lost time…it's a god. Imagine you've spent your entire life sacrificing everything to a god, but you never receive anything in return—because the god isn't real.
The Prophet Habakkuk describes this in the book that bears his name. He talks about those who've dedicated themselves to the false gods and idols that were so prevalent in that day. Then he observes how lifeless and void of value these "gods" are:
"What profit is the image, that its maker should carve it, the molded image, a teacher of lies…Woe to him who says to wood, 'Awake!' To silent stone, 'Arise! It shall teach!' Behold, it is overlaid with gold and silver, yet in it there is no breath at all. (Habakkuk 2:18-19 NKJV)
No matter how much a person invests in them, they're a worthless cause. But in the next verse, Habakkuk flips the script by saying, "But the Lord." There is one true and living God, and He stands in stark contrast to the worthless things that were being worshipped back then—as well as the lifeless things we dedicate ourselves to today.
No matter how much we put into something, if it's not the God of the Bible, ultimately it's a worthless investment. On the other hand, when we invest in the One who lives and dwells in His holy temple, it's a worthy investment that yields a return as real as He is.
Think About It…
What does this passage reveal to me about God?
What does this passage reveal to me about myself?
Based on this, what changes do I need to make?
What is my prayer for today?
SPECIAL OFFER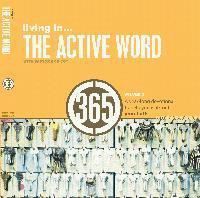 God's mercy is new every day. That's because it's needed
daily
. So to help you walk through a fresh new day, the Active Word has put together this second volume of the 365 Devotional. Our hope in creating this series of devotionals, is to help you connect with God's Word 365 days a year. And the best thing is, you can start any day of the year. Stay in step with God's Word, His will, and learn to live out your
faith
, daily.
Recently on Active Word with Pastor Bob Coy
Follow us on Facebook
Get Active Word with Pastor Bob Coy devotionals directly to your News Feed.
Have something to say about this article? Leave your comment via Facebook below!
advertise with us
Example: "Gen 1:1" "John 3" "Moses" "trust"
Advanced Search
Listen to Your Favorite Pastors