Active Word - June 8

June 8
Peter's perspective
But God has shown me that I should not call any man common or unclean. Acts 10:28 (NKJV)
Context is everything when it comes to this verse. In order to understand the full weight of it, we need to back up and see the bigger story that it's embedded in.
The Church was in its infancy. Jesus had come, had died, and had risen from the grave, and now His disciples began spreading His message to the rest of the world. But Christ and His first followers were all Jewish, and these followers assumed that their newfound faith in Jesus was confined within the parameters of their cultural customs and ceremonial laws.
That was Peter's perspective. In order to truly worship and follow the Lord, you had to obey all of the other aspects of what it meant to be Jewish, including the dietary restrictions and requirements of the Old Testament.
Now, understand that he was firmly entrenched in this mindset. He had known nothing else his whole life. To go outside of these traditions was unthinkable for him. But that's exactly what God challenges him to do. He gives Peter a vision of all the animals that a strict Jewish man would never eat, and then He tells Peter to eat them!
God was showing Peter that his new life in Jesus wasn't confined by the old cultural customs he had grown up with. There was a freedom that reached beyond the fences of the Old Testament laws. That would be a very important lesson, because Peter would also have to learn how to accept and embrace non-Jews (Gentiles) into the faith.
All of us are exposed to certain traditions that can prejudice us. We can look at things through the pinhole of our own limited perspective. "But God" has a way of showing us, as with Peter, that His truth and ways are more expansive than our traditions. He frees us from the prison of our own narrow thinking, and when He does, His message is free to go so much farther!
Think About It…
What does this passage reveal to me about God?
What does this passage reveal to me about myself?
Based on this, what changes do I need to make?
What is my prayer for today?
SPECIAL OFFER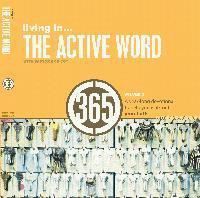 God's mercy is new every day. That's because it's needed
daily
. So to help you walk through a fresh new day, the Active Word has put together this second volume of the 365 Devotional. Our hope in creating this series of devotionals, is to help you connect with God's Word 365 days a year. And the best thing is, you can start any day of the year. Stay in step with God's Word, His will, and learn to live out your faith, daily.
Recently on Active Word with Pastor Bob Coy
Follow us on Facebook
Get Active Word with Pastor Bob Coy devotionals directly to your News Feed.
Have something to say about this article? Leave your comment via Facebook below!
advertise with us
Example: "Gen 1:1" "John 3" "Moses" "trust"
Advanced Search
Listen to Your Favorite Pastors