Active Word - March 9

March 9
Nature lesson
For the wages of sin is death, but the gift of God is eternal life… Romans 6:23 (NKJV)
In order to understand the true nature of eternal life, we need to understand the nature of sin. Here in the Book of Romans, the Apostle Paul connects the two for us.
He tells us "the wages of sin is death." This is pointing back to what took place in the Garden of Eden as man disobeyed God. The moment man disobeyed God by partaking from the Tree of the Knowledge of Good and Evil, his innocence was forever forfeited and sin rushed in and dominated him.
Notice how Paul describes death. He refers to it as a wage, which is something that is earned and deserved. Now notice that the wages of sin is death. In this case, death isn't describing a natural physical death, but spiritual death, which is eternal separation from God's presence. And in Luke's Gospel, Jesus tells us that this separation is among the horrific features of Hell (Luke 13:24-28).
That's the price that every person's sin deserves, and if Paul ended it there, we may as well close the door on having any hope whatsoever of Heaven. But by God's grace, it doesn't end with the wages of our sin. Paul goes on to tell us that "the gift of God is eternal life."
Do you see the contrast between our wages and God's gift? A wage is earned, a gift is not earned. A wage is based on what a person does for themselves, a gift is based on what someone else does for them. A wage is the result of works, a gift is the result of grace.
Eternal life isn't something we can ever earn or deserve. Its nature is exactly opposite of our sin. We can't buy it or even barter for it. It's a gift that God freely gives, and all we can do is simply receive it, which is why we'll be thanking and praising God for His gracious gift for all eternity.
Think About It…
What does this passage reveal to me about God?
What does this passage reveal to me about myself?
Based on this, what changes do I need to make?
What is my prayer for today?
SPECIAL OFFER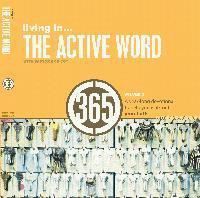 God's mercy is new every day. That's because it's needed
daily
. So to help you walk through a fresh new day, the Active Word has put together this second volume of the 365 Devotional. Our hope in creating this series of devotionals, is to help you connect with God's Word 365 days a year. And the best thing is, you can start any day of the year. Stay in step with God's Word, His will, and learn to live out your
faith
, daily.
Recently on Active Word with Pastor Bob Coy
Follow us on Facebook
Get Active Word with Pastor Bob Coy devotionals directly to your News Feed.
Have something to say about this article? Leave your comment via Facebook below!
advertise with us
Example: "Gen 1:1" "John 3" "Moses" "trust"
Advanced Search
Listen to Your Favorite Pastors